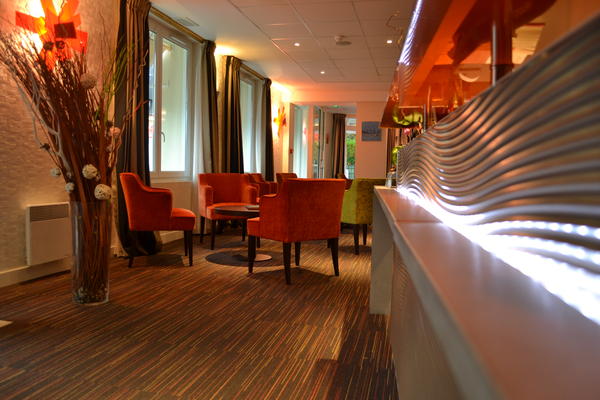 Services
En savoir plus :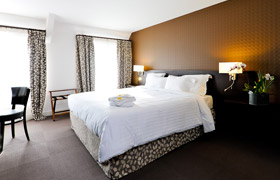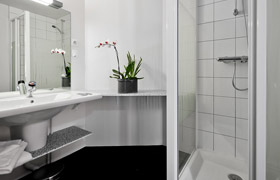 Liens connexes :
We strive to welcome as wide a variety of guests as possible. Our packages and full range of amenities have been carefully chosen for the enjoyment of comfort of all. If you are missing anything, we endeavour to ensure your satisfaction as quickly as possible!
Choose your room! Double bed, twin beds or adjoining rooms for families. All our rooms have a bath or shower.
Packages to suite your needs Half board (bed + lunch or dinner), full board (bed + lunch + dinner) or the "business rate" for businesspeople.
Rates:
Single occupancy €61
Double occupancy €74
Triple occupancy €83
Business rate (Sunday evening to Thursday evening) €75
Children under two stay free
Buffet breakfast €9.50
Telephone charges/minute €0.30
Free amenities for your comfort:
Pets allowed
Car park
TV
Hair dryer
Wi-fi
Extra amenities available upon request to make your stay a pleasant one:
Baby equipment (cot + change table + bottle warmer)
Toiletries (toothbrush, shaver)
Takeaway platters
Breakfast in bed or at the buffet
Correspondence (letter + stamp + mailing)
Printer service at the reception desk
Please vacate your room by 11:00 am.You may pick up your key at the reception desk from 3:00 pm to 9:00 pm. For arrivals after that hour, please contact the hotel beforehand.