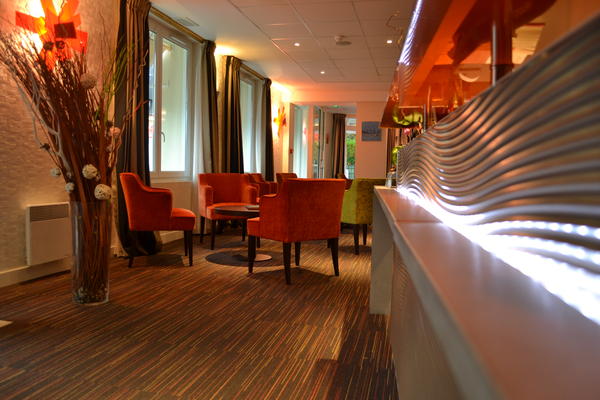 The hotel
En savoir plus :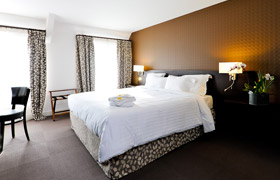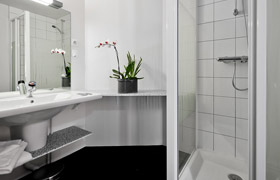 Liens connexes :
The pleasantness of a contemporary, friendly setting
In Calvados, 25 km from Caen, the city of Mézidon-Canon is surrounded by lush countryside sprinkled with elite horse stables and cider breweries. At the heart of this community, Hôtel Saint-Pierre sits facing the local church, a classified historical monument. The establishment was entirely renovated thanks to funding from the city council. The building is a feast for the eyes, not only because of its size, but also for its authentic, contemporary feel.
The tastefully appointed rooms feature contemporary, understated decoration in popular chocolate, ivory and beige tones, while velours, comfy beanbags and splashes of colour brighten up the entrance to create a warm, friendly atmosphere.
Rooms
Settle in to one of our thirteen inviting rooms spread over three floors. Our wheelchair-accessible room is fully equipped to make your stay a comfortable one.
Bar and Restaurant
A bistro meal? Haute cuisine? A quick bite? Hôtel Saint-Pierre has the choice to suit your mood, timetable and budget.