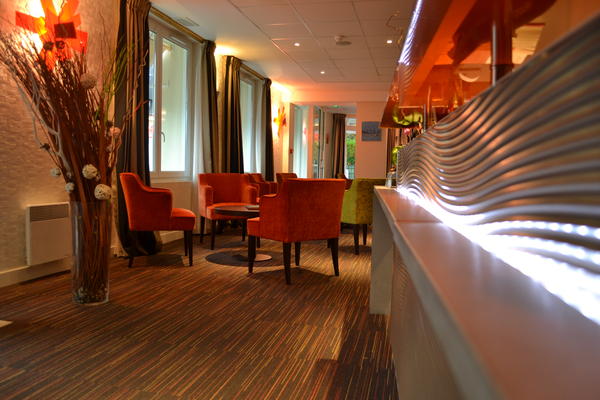 About us
En savoir plus :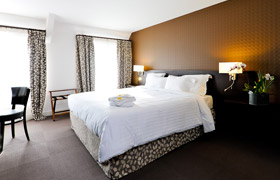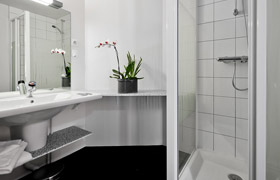 At the crossroads of history and modernity
The history of Mézidon Canon, the community which saw the birth of the French railroad, always hovers in the background. Like a watermark, the past discreetly peeks through in the hotel's façade and behind its imposing walls. Yet that doesn't make Hôtel Saint-Pierre live any less in the present. Now entirely restored with the same painstaking care given to Old Masters, the establishment also embraces contemporary style with its subtle mix of genres, authenticity, refinement and simplicity.
Whether for a simple stopover, a vacation, a gourmet meal, a quick snack or a leisurely break, Hôtel Saint-Pierre has something for everyone, locals and visitors.
Make yourself at home and come back soon !
FOCUS/HISTORY
At the heart of Mézidon Canon
This pretty village of 4,800 inhabitants resulted from the merger of the two smaller hamlets mentioned in its name. Its renown is as rich and varied as its history.
In the tracks of one of France's very first railway lines, the community set its clocks by the trains for a century and a half. After welcoming Napoleon III and Empress Eugenie for the inauguration of the Paris-Cherbourg line in 1858, Mézidon Canon enjoyed a period of considerable growth linked to that of rail transportation. It became an important marshalling yard, serving the seaside resorts on the Channel, as well as a genuine rail community where the SNCF railcar repair sites were housed.
The links to Paris, Cherbourg and Le Man have since been modernised. Today, Mézidon Canon's railway past lives on in its thriving economy, while is spirit of openness lives on in Hôtel Saint-Pierre. The hotel's unique personality is enhanced by its location between the large plains of Caen and the first foothills of Auge country... a personality that lives up to our city's legacy.